In Kerala, the month of June kicks off the monsoon season. Kerala weather in June is extremely pleasant for sightseeing. The monsoon makes the place looks refreshing and green and there are quite a few things to indulge in June. It is noteworthy that Kerala is the first state in India to welcome the monsoon. The best things in the monsoon months when the plush greenery recoups with the rains, making the place nothing short of a paradise. There are some specific advantages in visiting Kerala in June. May it be watersides and beaches or mountains and flatlands, while in Kerala, something you will not miss is the lush plantations of grains, spices and fruits like pineapple, banana and coconut. It is also believed that monsoon is the ideal time for undergoing Ayurvedic therapies and herbal oil massages to help rejuvenate your body and mind. So, while you plan a vacation in Kerala during monsoon season, take a look at the things to do in Kerala  that will make the most of your holiday.
Have a look at some of the destination holiday in Kerala
Munnar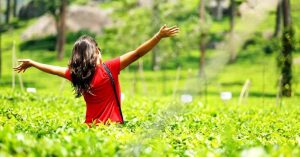 Munnar is the first destination you must visit in your monsoon vacation. To experience the most favourite hill station in Kerala kissing the monsoon clouds, unravelling different colours of life is heavenly. In the monsoon season Munnar looks absolutely green and refreshing in June. The lush green hill town is one of the best places to visit in Kerala in June. The tea estates, spice plantations, waterfalls, hills, and lakes look vibrant and one can chill out in the hill station, trek up to Anamudi or enjoy the voluminous cascade of Attukad Falls. If you wish to know Munnar weather in June, it is surely going to be pleasant and the temperature between 17 to 22 degrees. This Munnar hill station is accessible only by road so the ride to Munnar can be thrilling for the monsoon for every traveller. Munnar has many prominent resorts and quality inns for your stay and food, having the long history of tourism this place will be spotless for the amazing honeymoon or vacation experience. Most of the travellers plan a trip to Munnar and as a must visit monsoon destinations in Kerala.
Athirapally Waterfalls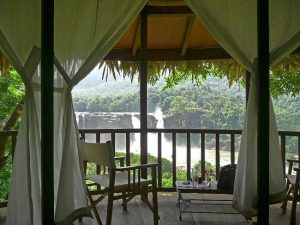 Athirappally waterfall is another best destination you must visit in your in monsoon vacation. The waterfall is known as the Niagara of Kerala, it has a star quality from all the famous movies made in this ecstatic beauty. And are located 1000 feet above sea level at the Chalakudy River in Thrissur district of Kerala. Every waterfalls in Kerala looks gorgeous and stunning during monsoon; athirappally waterfall is the biggest waterfall in Kerala. The waterfall drops from an altitude of 80 feet and people enjoy trekking to this place through lush green forests. Visiting this place for your monsoon vacation, excursions and hiking tour is another popular experience in Kerala in June. This place is also famous for bird watching and wildlife. Imagine the roaring falls in the down pouring monsoon; this angelic beauty cannot be ignored while you visit Kerala for monsoon. During monsoon, Athirappally waterfalls can be at its best and is counted among the must visit monsoon destinations in Kerala.
Alleppey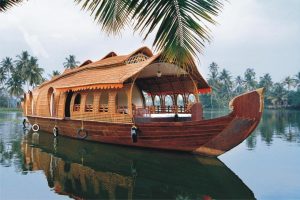 Alleppey is another best destination you must visit in your in monsoon vacation especially houseboat cruise. Alleppey is the fabled backwater town in Kerala. Besides cruising on the scenic backwaters, there are many other things to do in Alleppey. If you have been long awaiting an escape from the stressful and fast paced urban life, Alappuzha is the town to head to. Houseboat cruise is the most popular activity in Alleppey. And there is no better time than the monsoon to enjoy the houseboat cruise. You can enjoy the incredible beauty around you without having to worry about the rains. The beautiful backwater village of Kumarakom is located on the banks of the Vembanad Lake. It is known for its lush greenery and colourful houses. At Kumarakom, tourists love to interact with local villagers as they go about doing their daily chores. Staying in a luxury houseboat and enjoying beauty of Alleppey, authentic Kerala food and unmatched hospitality is one of the most desired things to do in Kerala in June.
Cochin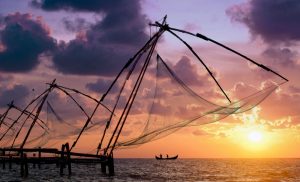 Cochin is another best destination you must visit in your in monsoon vacation. Kochi is the gateway to Kerala. The main attractions in Kochi are its natural beauty, monuments, forts, beaches and much more. Generally, a holiday in Kerala starts and ends at Cochin Kochi is the best destination for honeymoon packages to Kerala and Kerala tour packages for family. The place is encapsulated with Western Ghats and Arabian Sea. Cochin has many indoor sightseeing attractions like Jewish Synagogue, Dutch Palace and others. You can enjoy visiting such places even when it rains. Don't forget to visit the town of Fort Cochin during your trip. It is home to palaces, monuments, museums, and beaches. Cycling through Fort Cochin during a slight drizzle is an enjoyable experience.
Wayanad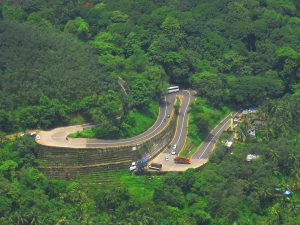 Wayanad is another best destination you must visit in your in monsoon vacation. It is the most attractive place to visit in monsoon season. Wayanad is the better place to enjoy monsoon. The most attractive things to do in Wayanad have a large forest area, including the wild life sanctuary which can be explored in the monsoon.  A warm and cosy afternoon spent laying back at a Wayanad Tree house as you see raindrops tripling down the windowpanes feels just out of a wondrous dream. Wayanad hills are something to the nature lovers and these are also contiguous to Mudumalai in Tamil Nadu & Bandipur in Karnataka. The beautiful Kabani River is open for boat rides, the Banasura Sagar Dam, Meenmutty falls and Neelimala showcase the monsoon in a way which is hard to resist. Wayanad is best destination for road trip in the monsoon season with misty quiet roads; this place is one for the bucket list to travel with your special person.
Kovalam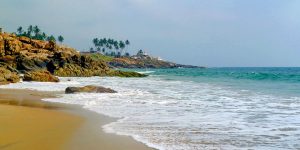 Kovalam is another best destination you must visit in your in monsoon vacation. One of the most beautiful beaches in Kerala to visit during monsoon season and is located in the capital city of Trivandrum.  Kovalam beaches are mostly deserted and less crowded during June as monsoon hits the coastal state by then and people largely avoid swimming and water sports. Explore the serene and breath-taking safe and shallow beaches of Kovalam Kerala tour package. Kovalam having some of the best beaches of Kerala, proves to be the highly sought after tourism spot of the state. Exploring Kovalam Beach in Kerala is incomplete without taking a trip to its beautiful lighthouse, and exploring restaurants for scrumptious cuisine. As a traveller, you should always keep a few pointers in mind before you plan a Kovalam Sightseeing trip. The leisure options at this beach are plenty and diverse. Sunbathing, swimming, herbal body toning massages, special cultural programmes, and catamaran cruising are some of them.
Bekal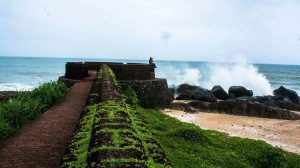 Bekal Fort is one of the popular tourist places to visit in monsoon in Kerala. And isLocated on the wide expanse of the Malabar coastline, Bekal is one of the famous tourist spots in Kerala.It is with the downpour in June that the plantations on the hills blossom and their fragrance flows across the small town. The ideal way to soak in the vibe of the town is with a stroll down the walkway on the fine coastline. Bekal is much famed for its beaches, backwaters and forts. Also, considered to be an ideal destination for nature and beach lovers. Take a journey to this historic destination with your family and must include this place into your monsoon vacation tour. The famously known for the song from Bombay movie. This is the absolute destination to enjoy Monsoon in Kerala.
Visit and enjoy the beauty of Monsoon in Kerala, Monsoon is undoubtedly the best time to visit the alluring State. The above mentioned places to visit in Kerala in June are sure to leave you mesmerized. So, plan a trip to Kerala your for an amazing holiday experience in the mesmerizing land of Kerala.